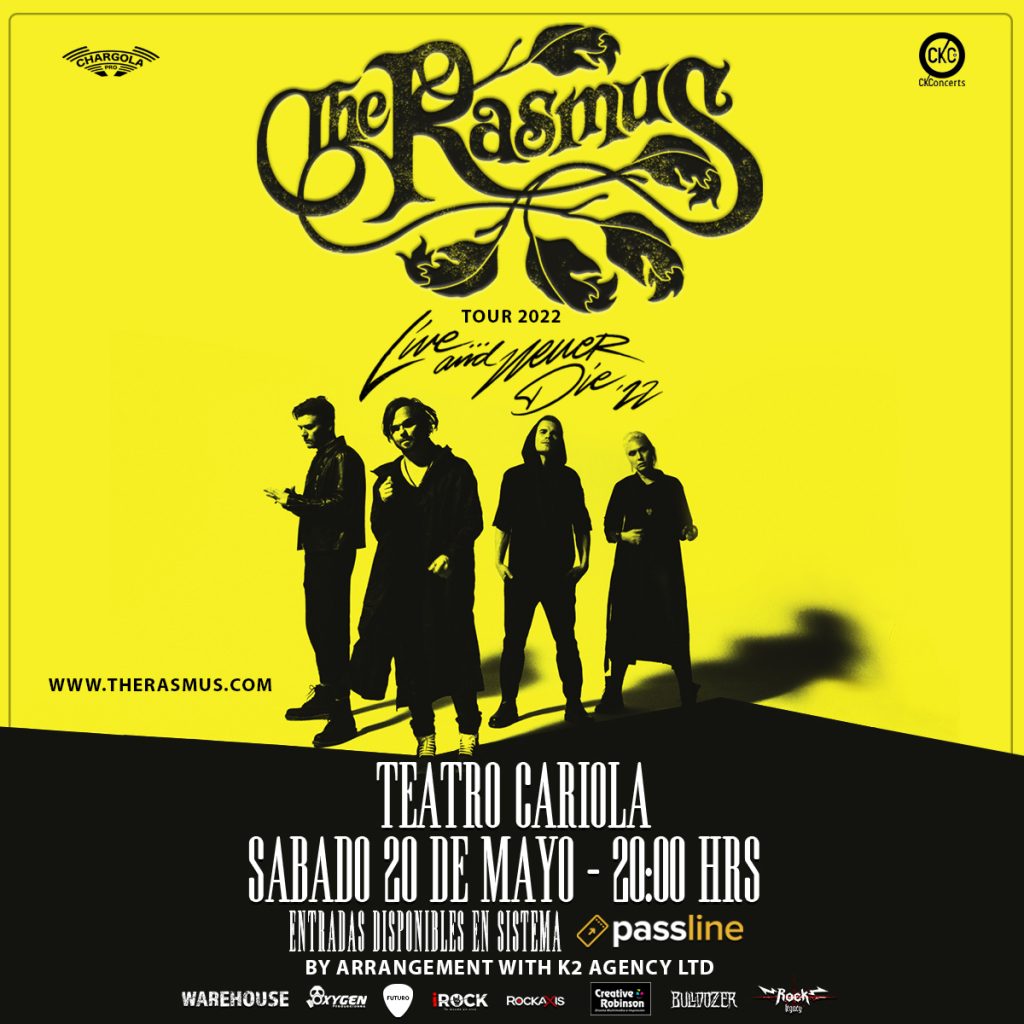 I've been watching, I've been waiting, In the shadows for my time. The Rasmus, la banda finlandesa que popularizó esta pegadiza lírica, cumple 30 años y vuelve el 20 de mayo, al Teatro Cariola.
"Live… and Never Die '22", el nombre de su gira, presenta su décimo disco, Rise, que contiene sencillos como Jezebel, que representó a su país en el último festival Eurovisión.
Las entradas estarán disponibles por sistema Passline y de forma física desde el 22 de febrero en The Knife del Eurocentro.
Preventa
Cancha 35 mil
Tribuna 30 mil
Palco 50 mil
Día del evento
Cancha 40 mil
Tribuna 35 mil